Are you jealous of those famous female celebrities on the red carpet sporting that perfectly curly hair? Even though it usually requires some effort, most women will pay more just to have that gorgeous, wavy, bouncy and full of volume curly hairstyle that's all the rage nowadays.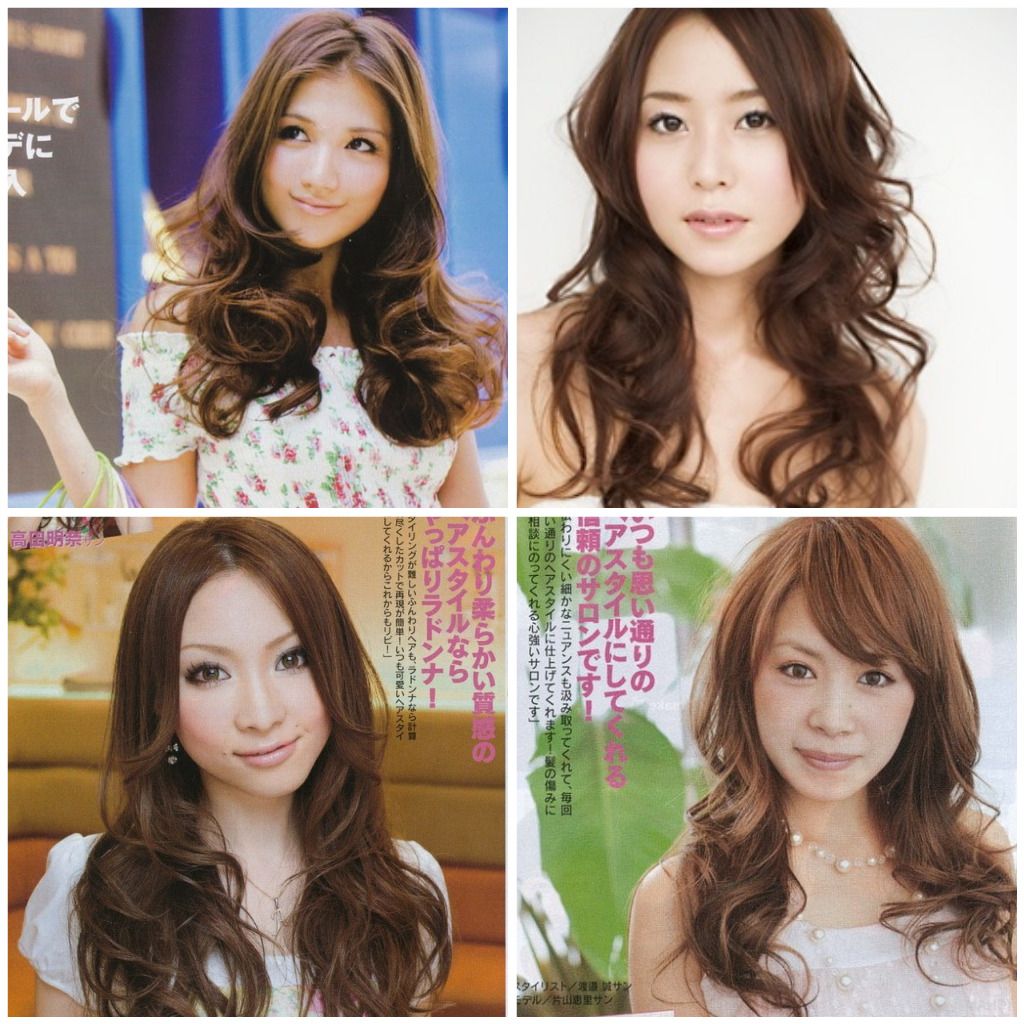 What is Hair Perming?
This is the commonly used method to curl your hair permanently without much work needed and get that exciting new look you desire. If you feel like it is time for you to be noticeable and are looking for the right way to have a curly hairstyle, then hair perming is what you need. Hair perming has been around for quite some time and through the years there's been even more advances in its application.
 In the last few years, choices are increasingly about copying the unique styles of hair that we used to see in the disco days instead of creating too many curls like those high-style coiffures. Until now, that elegant look still follows and is sought after by the new generation. It evokes a lot of sophistication and subtle yet seductive look, reducing the wrong impression about big curly hairstyles of old.
Types of Curly Hairstyle
Spiral Hair Perming
These days, you will often notice that many women have this type of hairstyle. It's achieved by curling your hair tightly in coils to give you that bouncy spiral curl. Women will look amazing particularly those with medium length or long hair. Using straight rods especially on long hair really works, giving you that coiled curly hairstyle easily. You may notice that this bouncy type of hairstyle in women was mostly popular back in the 80's.  This is the right hairstyle to make your hair look lively especially those with weak or flat looking hair. Tying your hair and letting a few hair strands loose is a simple and easy way to style your hair.
Partial Hair Perming
Even discerning hair critics can easily become attracted to this type of hairstyle. If you want to have fresh looking hair, particularly those with hair damage or too much dryness, then this will give you a unique look. Acquiring a partial hair perming will give your hair lots of volume, which many women desire to have. You will truly look great and allow you to have naturally looking curly hair. Partial perm is curling the hair from the middle section to the tip giving that bouncy appearance. Doing the partial hair perming will give you an appealing and more attractive look especially when attending those special occasions with friends or family.
Soft Wave Hairstyle
There's also a minimal wave curled hairstyle, which is a great choice for providing women a simple and elegant appearance that makes them feel good at the same time. You can also further style your soft wave hair by creating some thin wavy bangs, which is appropriate especially for casual occasions. Having bouncy and soft wave curly hairstyle will give you an ageless appearance. Women of different age groups, status or social backgrounds can have this type of hairstyle. Putting graduated layers on this hairstyle can also create that loose strands of hair soft-wave effect. To have a full-free hairstyle you will need to make a few medium to large hair waves to be able to change them from the usual messy wavy hairstyle into that soft and minimal curly hair.
Casual Curly Hairstyle
A good perming procedure is the right way to have that wavy, curly hairstyle you often see on women during casual gatherings. Selecting the correct rod size for use in perming the hair will give you that naturally looking curly hair. If you do this, your hair will have the exact size of curl, not too small but not too large as well. This is the perfect hair for you to be able to show to the public particularly when going out with friends. Additionally, putting a few fall-off layers on the hair tips will give you that naturally looking curly hairstyle particularly when you go to places with lots of lights that can reflect on the shiny curly hair locks you have. Getting that simple look, you will definitely become even more noticeable especially for those good-looking men around you.
Mixed Hair Perming
Mixing hair-perming curl to your hair is another fashionable way to enhance a hairstyle that many women would love to achieve.  At first, you need to have various sizes of rods to curl your hair. Try to get that unique wavy hairstyle that is different from other boring curly hairstyles by curling each strand of your hair with various hair locks. This will look unique especially for those with a layered haircut to make it more naturally looking curly hair. This type of hair will give you the 'mixed-up' or that just-got out-of-bed-look. Furthermore, it is not hard to maintain and it can even boost your confidence in yourself by making you feel very beautiful. Mixed hair perming can also give your hair the balance and volume you need along with a subtle elegance.
Additional ways to improve a curly hairstyle
Let your hair loose or be free
This is easy and effectively curly hairstyle for you to look stunning. Tying the hair in half is another way to style curly hair.
You will have that special-look if you try braiding your hair, ornamenting or even interchanging the side parting of your curly hair.
Chic or trendy hairstyles are the best ways to brighten up your look. Putting bangs or layers will definitely provide you that fresh looking hairstyle nowadays.
Taking good care of your permed and curly hair should not be taken for granted. Try to get advice from your stylist who knows various ways on how to care for your hair. Try to maintain these methods to keep that healthy and glowing curly hair. It's even better if you could visit your favorite hair salon for a good hair spa, an oil massage, conditioners and moisturizers every now and then to prevent dry hair, breakage, split ends, hair loss and other hair issues. Go for that trendy and chic looking curly hair now to make you look stunning and elegant for everyday glamour and also for attending special events.
Image credit: doublyhappytoo.blogspot.com