Most of us are now becoming more conscious about the food we want to eat. We now tend to look for those naturally grown ingredients to make our food healthier. However, we are also inclined to neglect one of the important parts of our body, our skin. Oftentimes, we look for various products that can provide healthy nourishments for our skin. Fortunately, there are many food items that you may find in your kitchen that are organic or without chemicals, and they can be quite economical and not hard to apply for whatever needs we may have.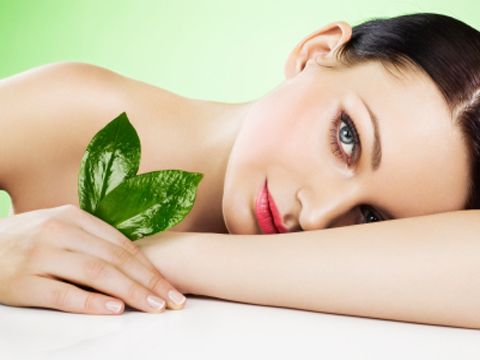 Below are a few of the best natural foods for your skin and their benefits:
1. Oil from the Coconut Tree
• Coconut oil can speed-up the body's metabolism so it is very helpful when digesting food
• It also assists in weight reduction for those who want to lose weight
• Use it as a moisturizer to prevent dryness of skin and scalp
• Put some sugar in it to use as a body scrub
• Helps to reduce bad cholesterol naturally
• Restores skin cells to inhibit the ageing process
2. Argan Oil on Skin
• This is excellent when it comes to reducing skin diseases like psoriasis
• Takes care of dry skin, scalp, hair and nails
• Combine it with sun flower oil for aging skin or grape-seed oil for acne
• Helps to retain moisture of the skin
• Aids in digestion
• Soothe skin inflammations
3. The Ubiquitous Lemon
• Add to the same natural ingredients to make a facial mask
• Rub on dark spots of the skin every evening for a few weeks to lighten and soften that area (specifically on rough patches of skin like elbows and knees)
• Massage it on the face to eliminate blackheads
• Helps to cleanse the digestive system particularly the liver
• Aids in weight reduction
• It also improves our immune systems
4. Fresh Cucumber
• Removes under-eye bags and puffiness
• Helps the body to keep hydration during hot days
• Aids in soothing and cooling sunburn caused by intense heat on the skin
• Assists in eliminating toxins from the body
• Helps in digestion by aiding in hydration
5. Try the Kiwi Fruit
• A great source of vitamin C and alpha hydroxyl acid for the skin
• Make a facial mask by adding kiwi fruit with yogurt, orange juice and oil to make skin brighter, softer and glowing
• Helps to manage safe levels of blood pressure
• Makes the immune system stronger
• Boosts faster digestion
• Aids in body cleansing
6. Sea Salt
• It decreases inflammation of the skin
• Helps to regulate blood circulation for proper metabolism
• Aids in flushing unwanted body toxins
• Mix the ground sea salt with drops of your favorite oil and rub to help reduce dead skin cells
7. Few Eggs
• Can be used as hair conditioner or moisturizer to make your hair shiny, softer and smoother
• Make it into a facial mask to help the skin to remain firm, tighten skin pores and decreases under-eye puffiness
• It also reduces oily skin when applied regularly.
Do these all-natural beauty regimens to help you look more beautiful not only on the outside but also in the inside. So you feel gorgeous all the time.
Image credit: theecologist.org